Founded in 1881, AAUW advances equity for women and girls
through research, education, and advocacy.
We promote equity and access for women and girls in our community. Are you interested in helping to make a difference? Join us.
What We Do

Salem Branch participates in multiple community activities that promote equity and access for women and girls through donations of time, energy, and funds.
Annual scholarships provided for the National Conference for College Women Student Leaders.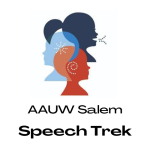 NEW! Speech Trek 2024: A speech competition for 9-12th grade students who identify as female, with cash prizes.
Learn more about our  Climate Action Tree Planting Project 
Make tax-deductible donations (checks only) to:
City of Salem Parks Operations – Attn: Jennifer Kellar
1460 20th St. SE #14
Salem, OR 97302
Reference/Memo Line: "Project # 589921″
Stay updated on issues important to women and girls. Become a two-minute activist.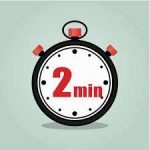 Work Smart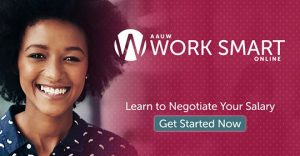 Work Smart is designed to help women at any stage of their careers negotiate better salaries and benefits. Work Smart is now available in an online version! This makes it more accessible to women everywhere as they can log on and take the course at their convenience. It takes about an hour to complete, it's available to anyone and it's FREE! To get started go to: https://salary.aauw.org/
Equal Pay Day
Equal Pay Day is the symbolic day when women's earnings "catch up" to men's earnings from the previous year. For more information see Simple Truth about the pay gap.
Diversity, Equity, Inclusion & Belonging
We are learning about the barriers and biases that face us every day. Take the Implicit Bias survey to learn about the foundation of decisions that affect women and girls as they navigate school, work and home lives.
https://www.aauw.org/resources/article/iat/
DONATE to AAUW GREATEST NEEDS FUND #9110
AAUW Salem Branch goal is to raise $4,445 for the Greatest Need.  So far we have raised $3,556. Help us reach our goal!  DONATE
Salem Branch of AAUW has been recognized for leadership, member outreach, public policy, using technology, local projects, and contributions to the AAUW Funds that are awarded as scholarships, fellowships, and for projects that engage girls in science, technology, engineering and mathematics (STEM).
The AAUW Fund, one of the largest source of funds for graduate students in the U.S. and abroad, awarded nearly $5 million in 2021-2022.
The Legal Advocacy Fund provides funding and a support system for women and men seeking judicial redress for sex discrimination. OSU softball coach, Vicki Dugan, was a plaintiff supported by Oregon AAUW in 1994. Lillly Ledbetter, whose name is attached to pay equity reform in Congress, was supported by LAF in her lawsuit against Goodyear Tire and Rubber.

AAUW Values:
Non partisan
Fact based
Inclusion
Intersectionality
Find us on Facebook